The Vertical Lift
Take your cheeseboard to new heights with this unique twist on a classic. Simply place the cheese and a few unexpected delights on a tiered serving platter and let the fun begin. This tower of flavour will save space on your table as it becomes the talk of the party!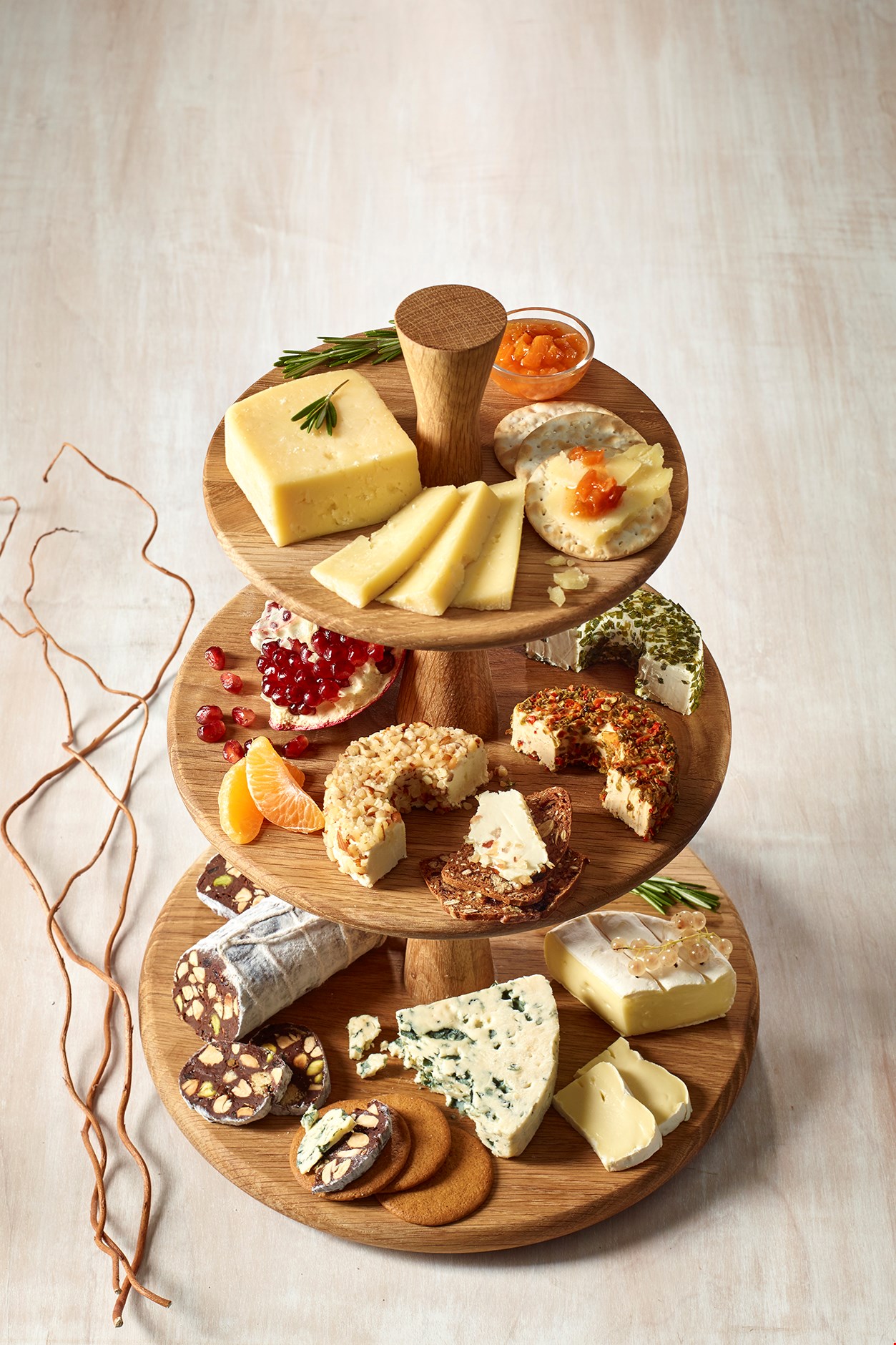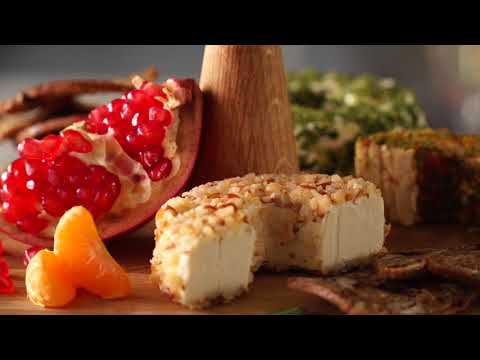 Castello® Aged Havarti
Made from traditional cheese methods with the addition of a special culture, the Castello® Aged Havarti is then matured for 12 months.
During the long maturation the crumbly but creamy texture and a rich, buttery taste with tangy notes is created. As it ripens the cheese also starts to develop small crystals for a richer taste experience.
Castello® Traditional Danish Blue
First manufactured in 1927, this is the acknowledged classic, full-strength Blue Cheese. It differs from other cheeses primarily because it is made using homogenized milk in the cheese-making process which causes the taste to stand out. The taste is sharply piquant and slightly salty, which we refer to as the blue "bite".
Castello® Double Crème White
It starts with the slim rind that yields to your knife like a layer of snowy ice resting on silken water. Beneath, thick and velvety, lies the cream of this white cheese, waiting for you. Let it melt in your mouth, hints of plain yoghurt and dark chocolate. Give in to its seductive notes, savour its mild aftertaste, and enjoy the same rich afterglow you'd get from a well-marbled steak.
Castello® Decorated Cream Cheese Rings
From sweet pineapple to spicy red and green pepper or savoury chive, a trio of options await.
THE FRUIT/VEG
pomegranates
mandarin oranges
THE ACCOUTREMENTS
chocolate salami
water crackers & ginger snaps
fruit jam or chutney
THE MOOD
The addition of fresh herbs and clean dried twigs will not only add to the ambiance, but will assist in elevating your presentation.
Chocolate Salami Recipe
Ingredients:
1

3

/

4

cups of shortbread cookies, broken into small pieces
3/4 cups pistachios, coarsely chopped
2 cups semi sweet chocolate chips (or a good quality chocolate bar broken into pieces)
2 tbsp candied giner, cut into small pieces (optional)
1 cup whipping cream
1/4 cup butter, cut into 1/4 inch cubes
powdered sugar for rolling salami
Directions:
Place chocolate chips in a medium bowl; set aside
In a medium saucepan heat the whipping cream to a simmer; add butter
Immediately remove form heat and pour over chocolate chips or pieces
Stir until chocolate melts and pour in cookies, pistachios & ginger; stir to combine
Place a large piece of plastic wrap on a flat surface
Pour the mixture on top; roll with the plastic wrap into a log shape
Tightly tie both ends of the log
Refrigerate until hard, remove plastic wrap and roll in powdered sugar
Slice and serve