Friday Night Jam
It's good times whenever an impromptu get together pops up at your place. Here's an easy-to-prepare jam themed cheeseboard you're sure to have fun with.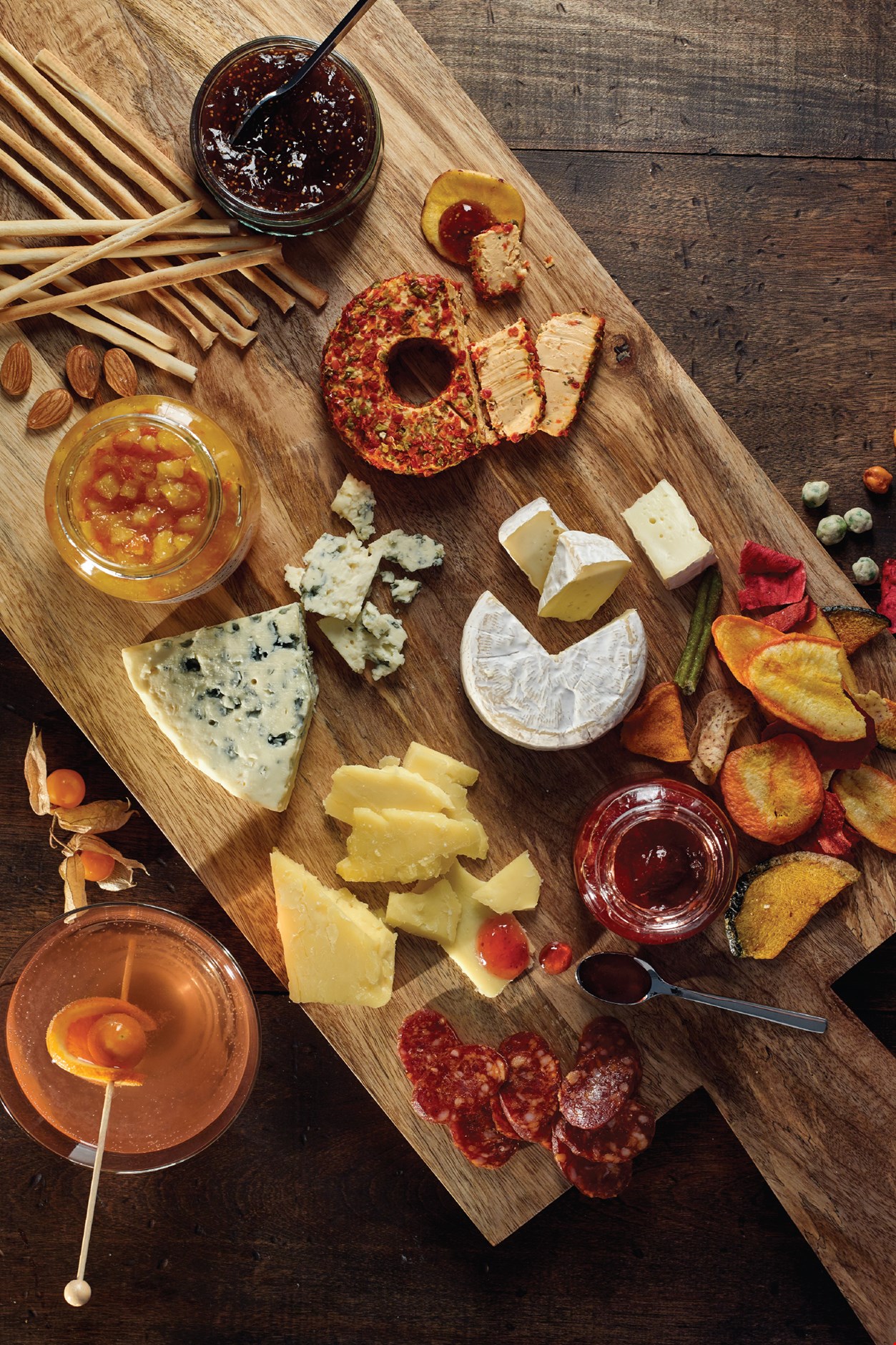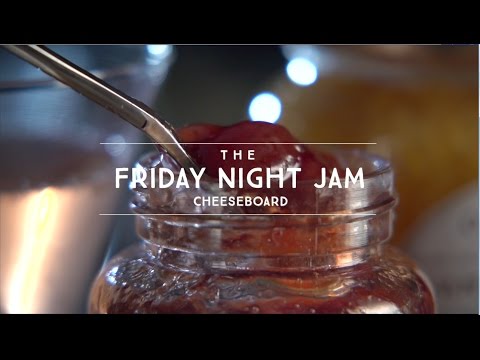 • fig jam
• breadsticks
• orange marmalade
• wasabi peas, spiced garbanzo beans
• veggie chips
• strawberry jam
• nuts
• jam-tini



This Jammin' cheeseboard has been designed to please every palette, with the bold, tangy tastes of Castello® Traditional Blue and New Castello® Tickler Extra Mature Cheddar, the soft and rich lusciousness of Castello® Brie and the inspired spreadability and uniqueness of Castello® New Decorated Cream Cheeses.
Jams and chutneys are a thoughtful pairing to a cheeseboard. These suprising combinations create a balance of sweetness, saltiness, tartness, acidity and texture that will transform cheese into an experience. Don't forget simple additions like wasabi peas, spicy dried garbanzo beans and veggie chips. Jams and chutneys can be served directly out of the jar. Your cheeseboard sets the scene: wooden boards are definately more stylish and simple. If you don't have one, unique shaped platters or slate surfaces will give you a similar effect.
Mixologists agree that 'jam-tinis' are the new 'it' drink. Jams add a unique complexity and flavour to your cocktail. Experiment with your favourites and share with your friends.

Castello® Tickler Extra Mature Cheddar
This is an extra mature English Cheddar with a sweet, tangy taste. Carefully matured for up to 18 months giving it a crumbly texture with fine crystals.

Castello® Traditional Blue
Classic, full-strength Blue Cheese. The taste is sharply piquant and slightly salty, which we refer to as the blue "bite".

Castello® Brie
A soft ripened white cheese with a bloomy rind and almost spreadable texture. The taste is similar to Camembert,

Castello® Decorated Cream Cheese
Sweet and Spicy Peppers
Hand decorated Cream Cheese ring with red and green peppers add a truly creatively crafted experience.