Luscious Brunch
With all the formal entertaining and commitments over the holidays, a brunch-styled cheeseboard is a unique and delicious diversion from the holiday rush.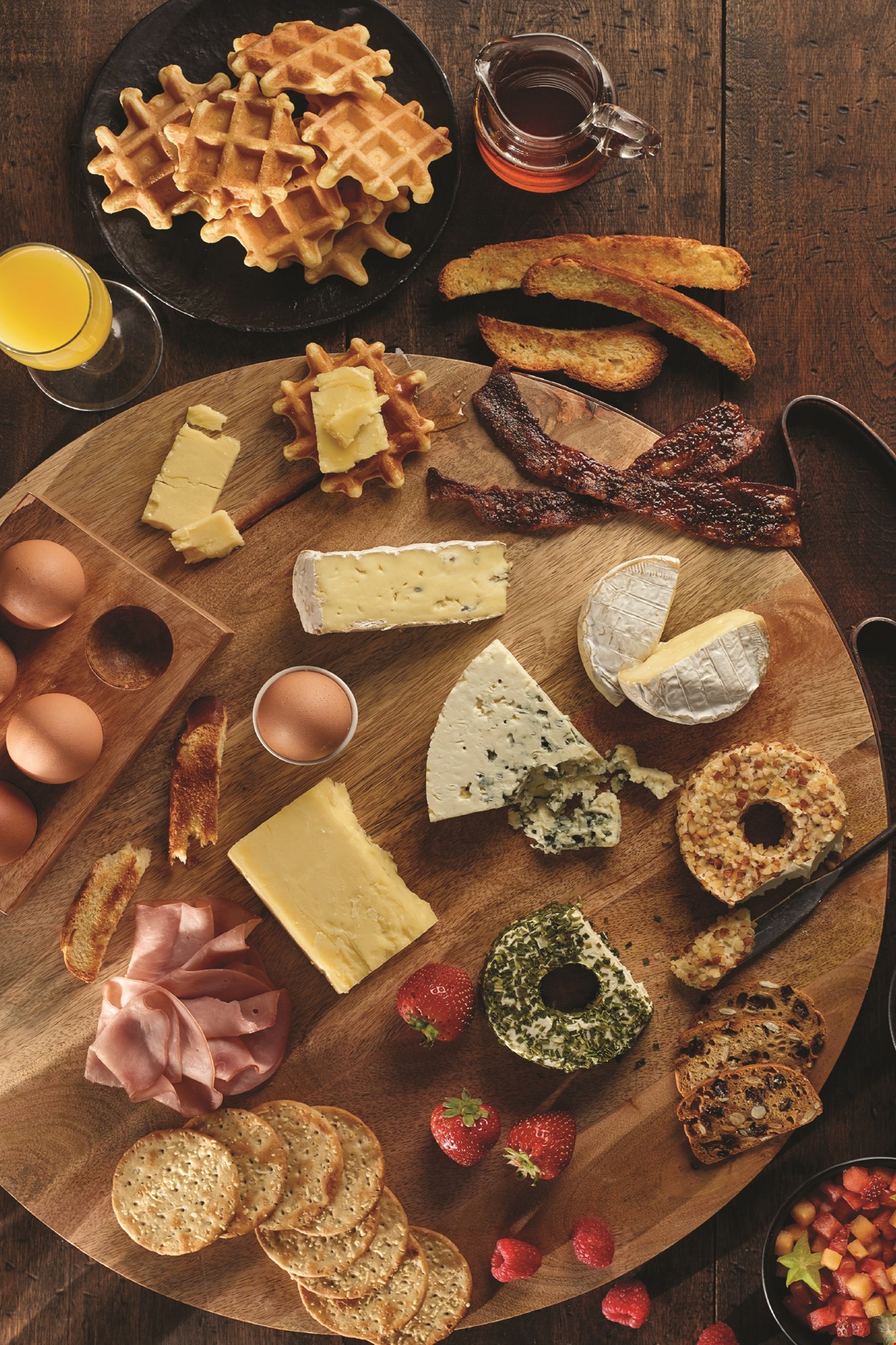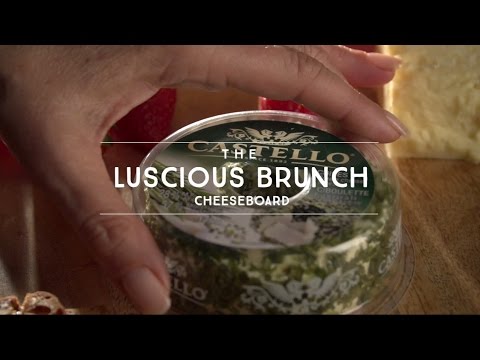 • mimosas
• mini waffles
• candied bacon
• toasted brioche 'soldiers'
• soft boiled egg
• shaved smoked ham



This cheeseboard has been crafted to bridge breakfast and lunch, so you'll be in good stead whenever your friends and family arrive. From the rich taste of Castello® Extra Creamy Blue, milder Brie and Borgonzola, plus our spreadable Castello® Decorated Cream Cheeses, this board is sure to be a crowd pleaser.
Soft or peeled hard boiled eggs are made luscious when topped with a bit of Blue. Brioche toasted, and cut into bite-sized fingers make a dipping vehicle for the eggs. Oooh that Extra Mature Cheddar, top your waffles with it and don't forget a splash of maple syrup! Candied bacon is a conversation starter that adds texture and sweetness when paired with cheese. Add shaved smoked ham, fresh fruits and earthy crackers and you have all the makings for a perfect luscious brunch to graze throughout the day.
Serve with a spicy Casear, or a sparkling refreshing Mimosa.
Castello Borgonzola
A semi-soft ripened cheese that incorporates the smooth, mild flavour of Brie with a dash of sharp Blue throughout.

Castello Decorated Cream Cheese
Hand decorated Cream Cheese rings made with fresh milk within 48 hours of milking. Appealing to all palates and offered in 3 varieties: Pineapple, Chives and Sweet & Spicy Peppers. Try them all!
Candied Bacon
A perfect combination of sweet and salty that pairs beautifully with cheese. All it takes is 1 lb. of thick cut bacon, 1/3 cup maple syrup and 1/2 cup brown sugar. Preheat oven to 400ºF (200ºC). Place the bacon on a wire rack on a parchment lined baking sheet. Brush with maple syrup and sprinkle with brown sugar. Bake for 15 minutes, turn, repeat with maple syrup and sugar and bake another 15 minutes till crispy.