Ideas for picnic recipes
It's time for al fresco dining, soaking up the sun and lovely picnics. Here are three delicious little dishes that are easy to pack along with a bottle of lemonade and high spirits. The aim is to make practical dishes that don't require much preparation when you arrive.
BRUSCHETTA WITH STRAWBERRIES AND CASTELLO DOUBLE CRÈME WHITE CHEESE
We've gone with a bruschetta with strawberries and Castello Extra Creamy Brie. If you have some ham or tomatoes, bring them along, too, and you practically have a bruschetta buffet.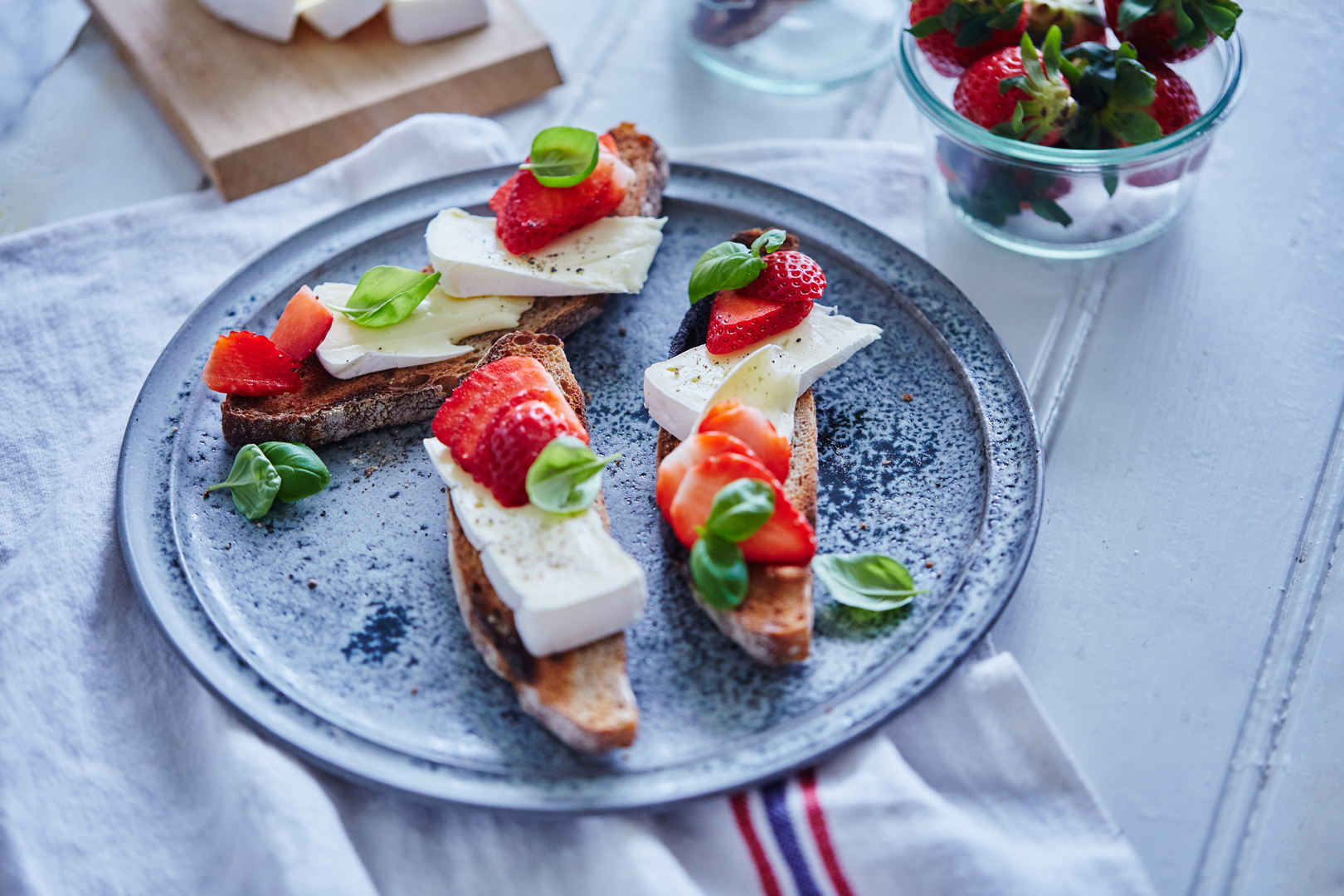 PIEROGIS WITH SALMON, SPINACH AND CASTELLO DOUBLE CRÈME BLUE CHEESE
Baked goods always make a lovely addition to a picnic. While we considered a tart, we decided to go with pierogis. They make a perfect finger food. Substitute the smoked salmon with chicken or ham, if you don't fancy fish. Or try making a vegetarian version with sautéed mushrooms and spinach.
COARSE SALAD TO-GO WITH CASTELLO EXTRA MATURE CHEDDAR CHEESE
The salad adds some crispy freshness. We've chosen coarser veggies that can be transported in a con-tainer without becoming damaged. This is also why all the ingredients are packed separately. Herbs tend to wilt quickly once they've been coated in dressing. We went with an aged cheddar for its strong flavour, which adds a lovely depth to salad. So it's not just a salad, but more like a meal. This salad also works well as a packed lunch.
Looking for something else? Check out our Picnic Recipes below.