Valentine's Day
Surprise your Valentine with this decadent sweet and savoury Castello Cheeseboard by Dine and Fash!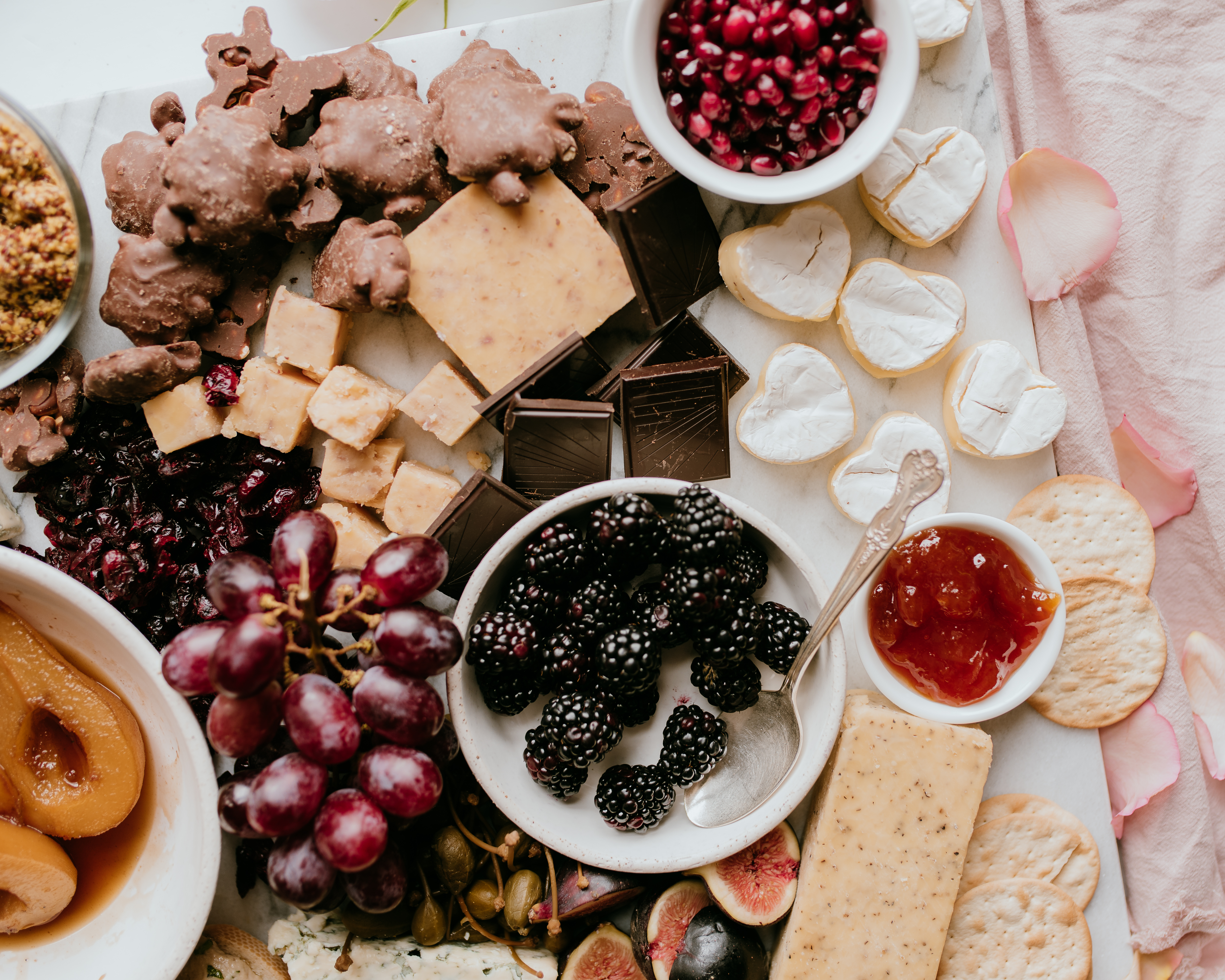 Valentine's Day Cheese & Charcuterie Board
by Dine and Fash
I can't believe Valentine's Day is already here! Do you know what you're doing for dinner? Going out can be such a hassle. Lots of restaurants offer prix fixe menus for Valentine's Day (which are usually not that different than their regular menus, and a lot more expensive, to boot). Scoring a reservation can be difficult, if you don't book early. Plus, there's the added complication of venturing out in the wintertime, finding parking, and walking in the snow or slush in a pair of heels!
To avoid disappointment, my husband and I have been opting to stay in on Valentine's Day for the last few years instead. We like to treat ourselves to a bottle of wine and an indulgent meal. But at the same time, we don't always want to prepare something elaborate because we want more quality time together. Our solution? A cheese & charcuterie board! I mean, what can be more indulgent than drinking wine and eating cheese? It's definitely the quickest way to my heart! Today, I've teamed up with Castello Cheese to show you how you can put together a Valentine's Day Cheese & Charcuterie Board of your own very simply. You can either make this as a treat for your loved one, or do it as an activity together. Either way, it's simple, fun, and delicious!
You might recall that I partnered with Castello Cheese during the holidays to share 5 Simple Tips to Create the Perfect Cheese and Charcuterie Board. If you haven't seen the post, you'll definitely want to check it out. Follow my tips and you'll be well on your way to mastering the art of the cheese and charcuterie board!
To tailor my cheese and charcuterie board for Valentine's Day, I added a lot of elements suitable for the occasion! I did a good mix of sweet and savoury, so the board could be our appetizer, main course, and dessert all in one!
Discover Dine And Fash's tips to creating the ultimate Valentine's Day cheese and charcuterie board.