Heighten Your Flavor Experience
Who doesn't love croquettes? These crunchy bites filled with creamy deliciousness make a great appetizer or dinner with a salad. Here are a few tricks we use to bring out the sharpness in our Blue Cheese and Mustard Croquettes for an even more intense taste experience.
The Cheese and The Knife
We start with our Danish Blue Cheese for its notably sharp flavor and creaminess. Then we choose a big sharp knife and a rough surface. The surface prevents the cheese from sliding, and the sharpness of the knife keeps the blue veins of the cheese from sticking to the knife so we can maintain the structural integrity, texture and intensity of the cheese.
The Cut and The Presentation
When cutting the cheese, we first cut the wedge in half lengthwise and then quickly cut each slice into portions crosswise. Once the croquettes are done cooking, we place them on a black surface for serving. Unlike white surfaces, which enhance sweet flavors, black surfaces bring out savory and sharp flavors, making them perfect for our croquettes.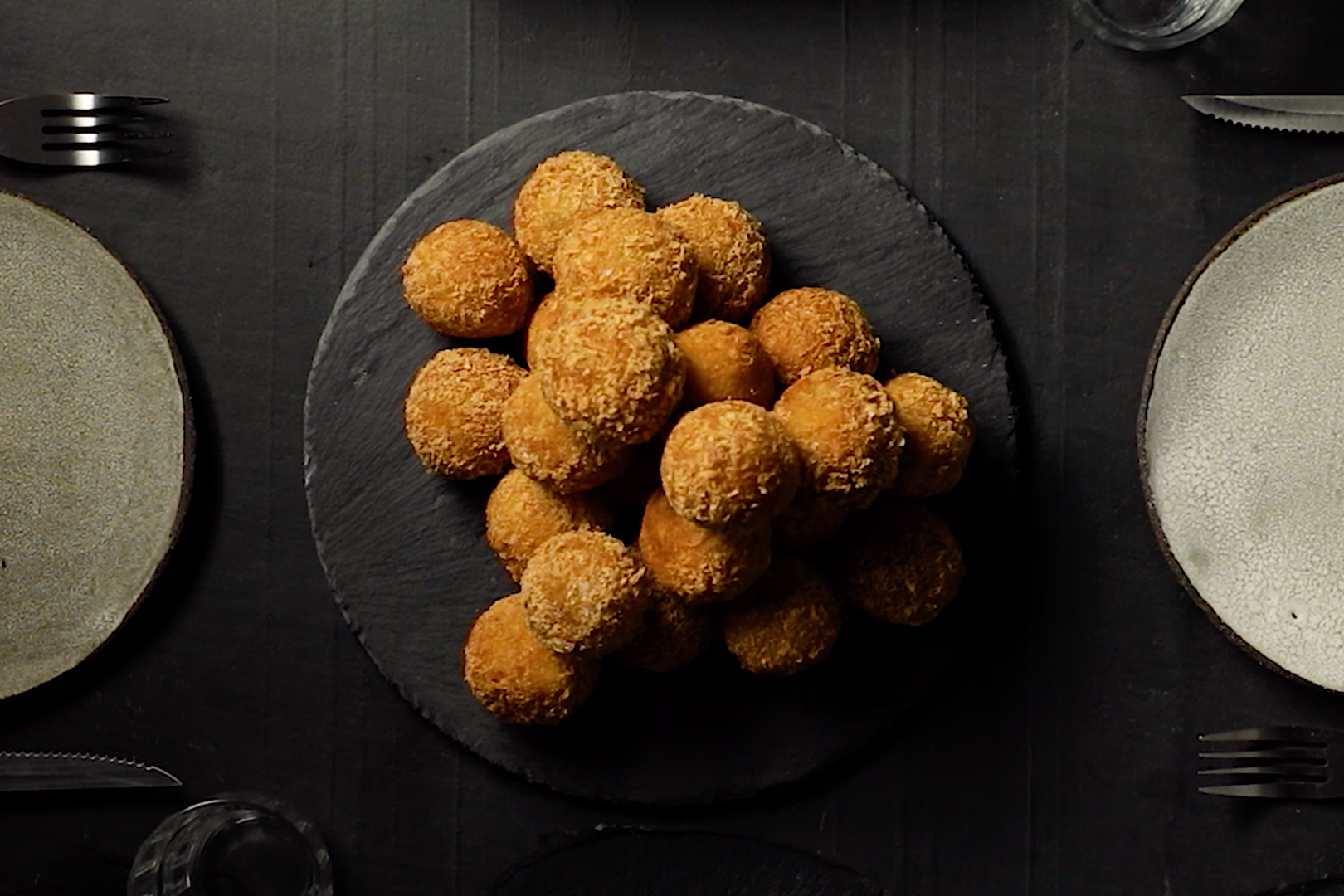 The Music
Last but not least, we add a little sonic seasoning. Since low-pitched sounds and short sharp notes are associated with saltiness and sharpness, we select some bold, abrupt music and crank it up for an amplified sharp experience! Now that you know how to heighten the sharpness of croquettes, you can experiment with these tips to emphasize the sharpness of a variety of recipes.