VALENTINE'S SPECIAL: HOW TO MAKE APPLE ROSES
Treat that special someone in your life to these decadent Apple Roses filled with sweet apple and creamy cheese.
Valentine's Day is coming up and it's time to hunt for that romantic treat to perfect the day. We suggest you simply grab a bottle of Chilled Gewürztraminer and cozy up with these small apple pastry treasures served on a bed of rose petals. Are you serving them for breakfast we recommend a good cup of coffee or Cappucino!
Check out the simple steps below.
INGREDIENTS (MAKES 6)
1 roll puff pastry
1 medium-sized apple
1 persimmon
6 tsp chestnut beer jelly (can be substituted with brown sugar)
75g Castello Extra creamy Brie
1 egg
HOW TO MAKE APPLE ROSES
1. Slice the fruit & roll out the pastry
Slice apple and persimmon into very thin wedges. Add the apple slices to the water when it starts to simmer (just below boiling point) and simmer for approx. 4 min. until they are tender and easy to roll. Place them on a cloth to cool.
Roll out the puff pastry and cut it into 6 long strips. Brush with egg along the base and on one end.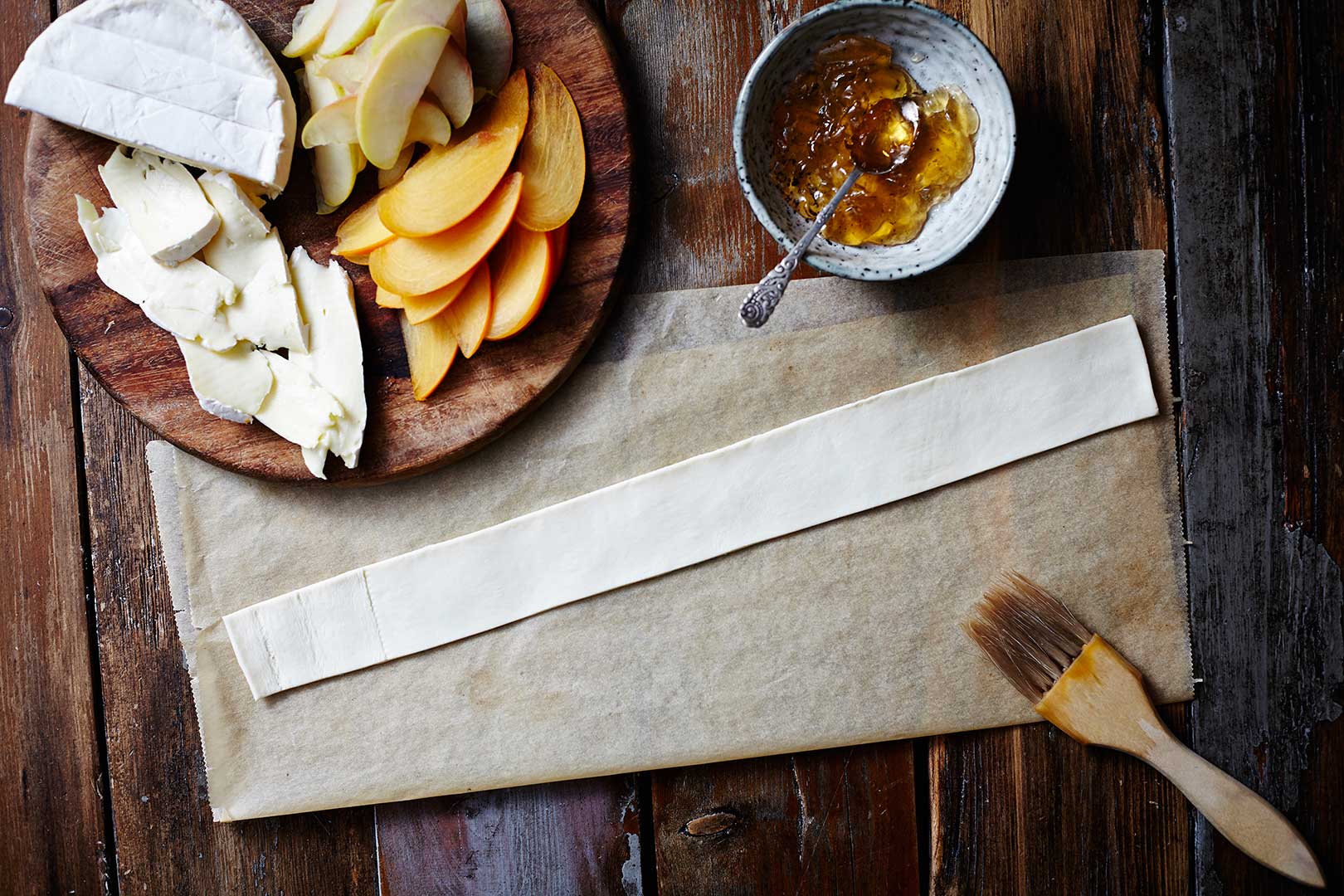 2. Place the apples
Along the top edge of the dough, place the apple slices so they stick up just above the top, then add a few slices of persimmon, some chestnut beer jelly and cheese.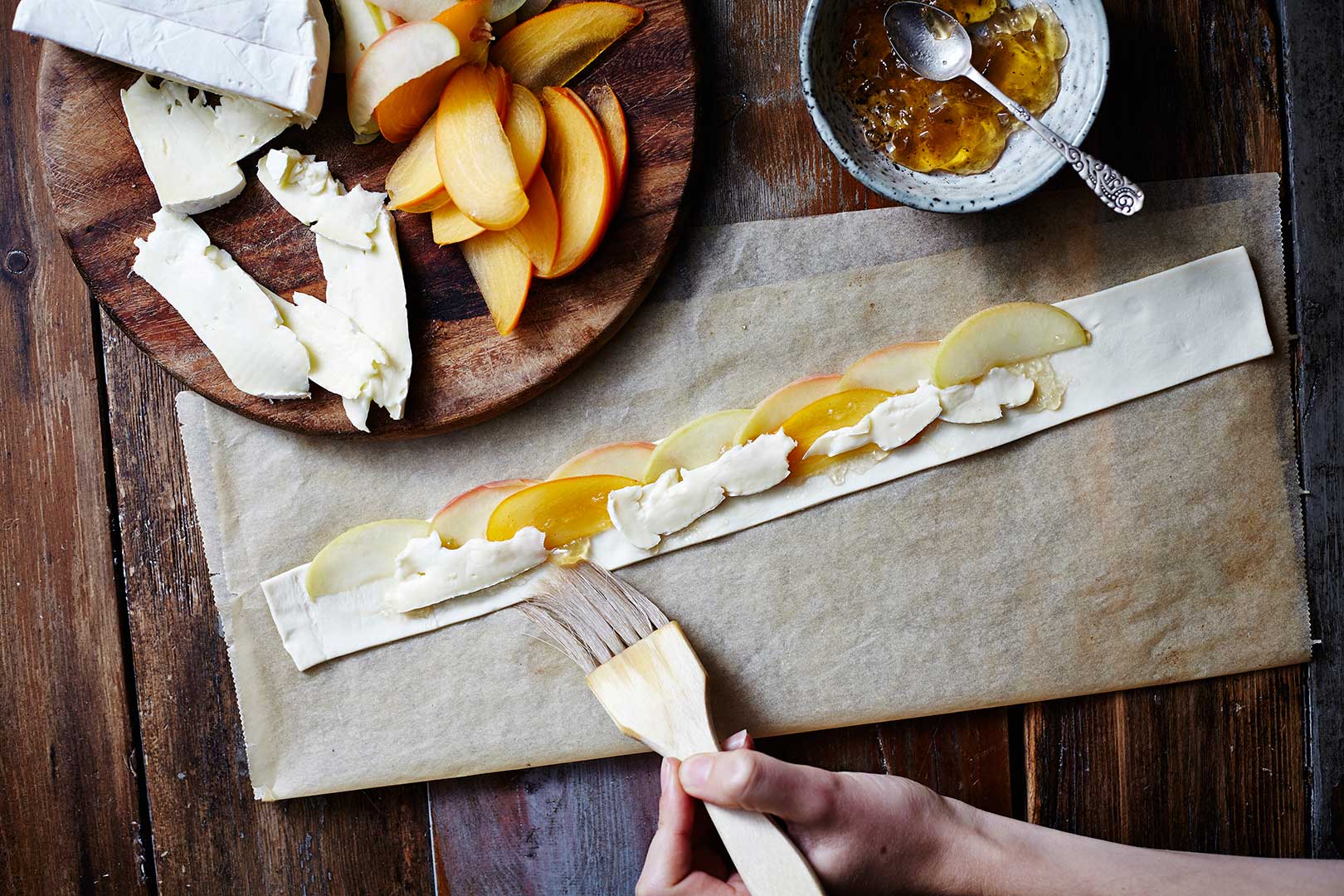 3. Roll up
Carefully roll the strip up and press it together at the bottom to keep it closed.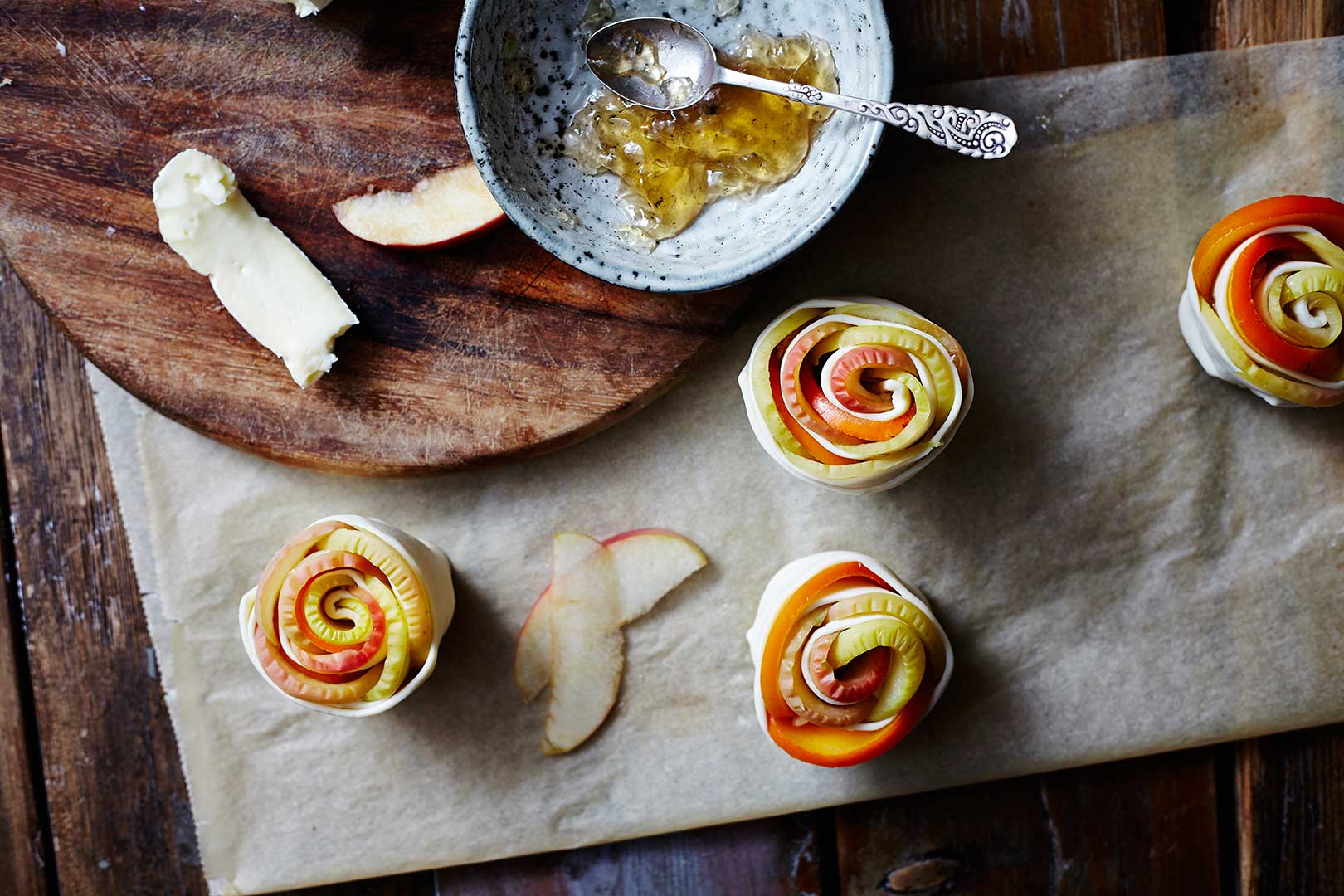 4. Bake
Bake in a muffin tin at 185°C (on the fan oven setting) for approx. 15-20 min.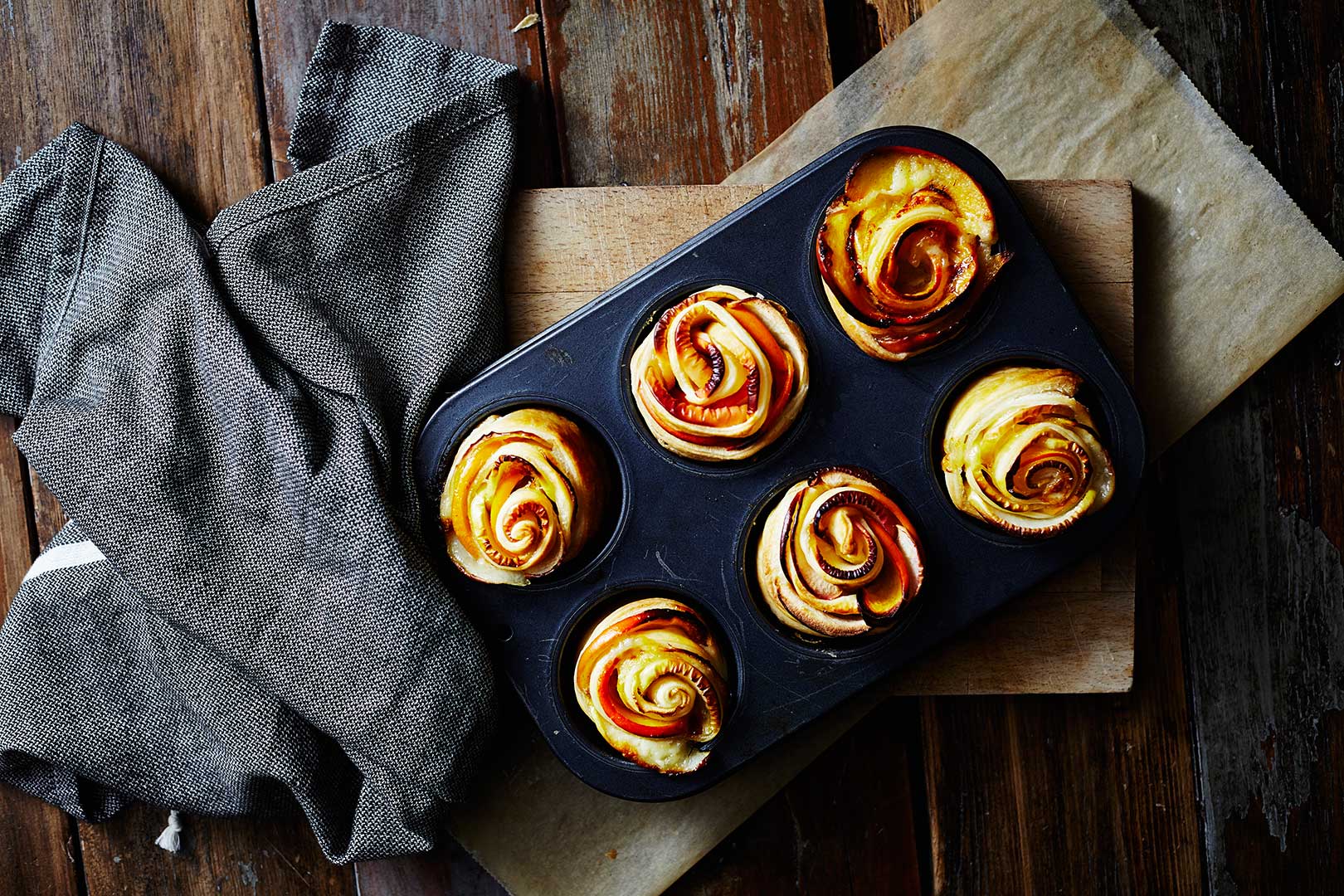 5. Serve
Arrange with rose petals to set the mood!
Looking for more inspiration for what to serve on Valentine's Day? Check out these delicious recipes - perfect for Date Night!