SERVING TIPS FOR BBQ GARDEN PARTY
Keep your garden party casual and cool with these 5 serving tips!
A well planned BBQ party takes the stress out of hosting and sets a perfect scene for your guests to have a great night with great food and great company.
You want your party to be as easy and inviting as possible and with Burgers on the menu it's all about accessories and setting the scene! Setup a DIY burger bar and invite people to experiment with new and flavorful toppings. Need some inspiration?
To help create the perfect setting for your BBQ party here are 5 easy serving tips:
5 BBQ GARDEN PARTY SERVING TIPS
1. COCKTAIL PITCHERS
Get people talking and mingling with delicious cocktail pitchers – whether it's a homemade iced tea, a pretty Margarita or a Cranberry & St. Germain pitcher, the drink section becomes part of the décor!
2. ICED FRUIT
Ice cubes with blueberries, strawberries or raspberries and scoops of frozen melon will be an extravagant addition to any party! Iced fruit can be prepared the day before and takes very little effort.
3. CUTLERY & NAPKIN IN ONE
Help your guests tackle the buffet and wrap napkin and cutlery in one – and if you want to avoid doing the dishes, choose wooden or plastic cutlery!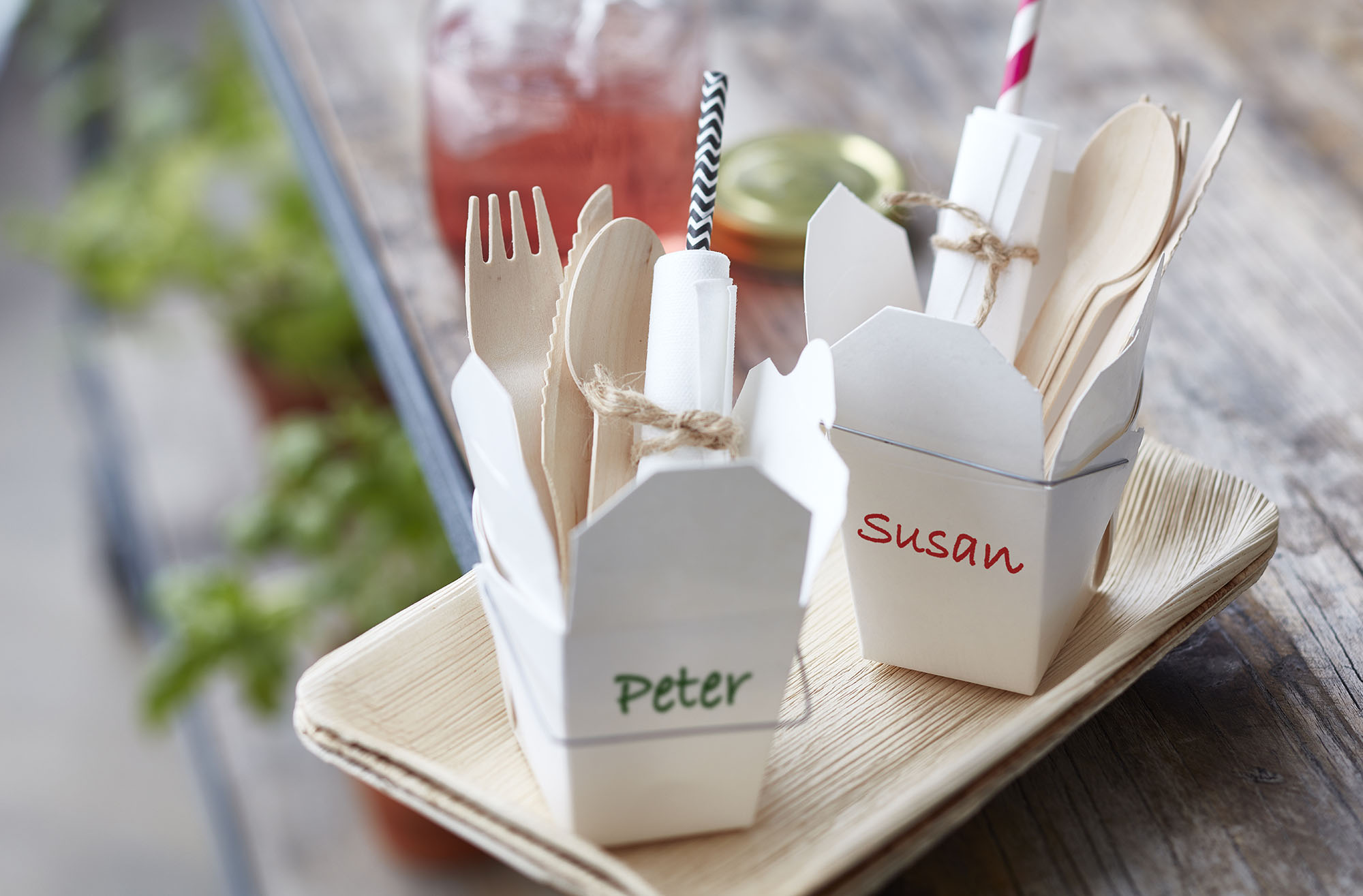 4. DRESSINGS IN JARS
Make your own Burger dressings and serve in jars on the buffet. Your guests can actually see what they are eating and you avoid having a buffet of plastic bottles!

5. FRIES IN PAPER CUPS
Fries are a perfect match for your homemade grilled burgers – sprinkle with salt and fresh thyme and serve in paper cornets for a crafted look!
Enjoy your BBQ party